The original intention was not to build a church on the site but to build a hall on the site to accommodate the overflow of Sunday school children from St. Barnabas Church and to provide a place for recreation and social activities.
In 1928 the site was purchased from the London County Council for £600, with grants from the City Parochial Charities Fund.
In April 1930, the building contract was placed with the Merton Abbey Joinery Works and work progressed rapidly. The building was dedicated as St. Luke's Hall on 13th September 1930. By the time the hall was opened, 360 children had already been enrolled for membership of its Sunday School. The sanctuary, comprising a dais on which were placed the table and lectern, was screened off from the rest of the hall by a curtain when not in use. It was not until St. Luke's day in 1931 that the altar was dedicated. In 1934 a smaller additional hall of timber and asbestos was erected. In the following year Sir Charles Nicholson and TJ Rushton prepared designs for a new permanent church as part of the same site.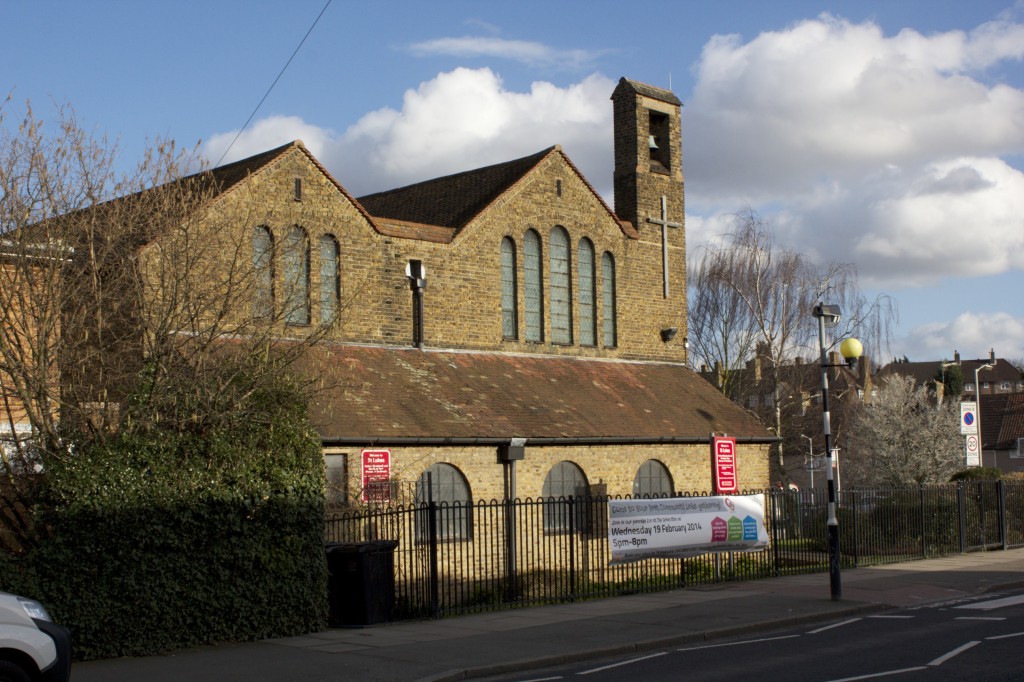 The foundation stone was laid on 13th March 1937, and the Church was consecrated on the 8th January 1938 by the Bishop of Southwark. It had the distinction of being the only Nicholson church in the area to be fully completed to the architect's designs.
Barely more than three years after the church's consecration, its roof was completely burned out by a wartime incendiary bomb, necessitating the temporary resumption of services in the main hall.
In 1942, one aisle of the church was re-roofed with floor timbers and re-opened for worship. The church was fully repaired after the war and is in use today, but both of the halls which preceded it have been supplanted by the brick built Anthony Toller Memorial Hall.
The Bishop of Southwark in his sermon at the consecration said "St. Luke's, the youngest of the four churches, today begins its history, and who knows what that history may bring with it?"
In the 76 years since those words were spoken, members of the congregation, following the bombing, helped to save much of the moveable items from within the building and helped to decorate the North Aisle which was boarded off from the badly damaged main area of the church.
Today we still have a band of highly dedicated people involved with outreach work within our community and in leading our Children's Church and Youth Group