Jesus said: "I have come that people may have and enjoy life and have it in abundance to the full, till it overflows." John 10:10
"Life at St Luke's" – Our vision is for St Luke's to be a place of life for all who come to our church and to be a source of life for our local community.
We aim to do this by: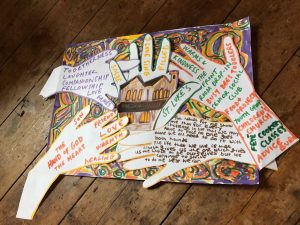 Sharing the Good News of Jesus Christ; through word and deed, which gives our lives hope, purpose and the promise of eternal life.
Following Jesus' example and teachings; in particular of loving God and our neighbours of all races, backgrounds and experiences.
Serving our local community; by providing groups and activities which benefit our community; for example The Front Room club, a drop in for the isolated; Busy Bees Toddler group; youth group; and the Senior Social Club