Our First Sunday of the month is an all age communion service at 11am, followed by a bring and share Lunch. Our worship incorporates both modern and traditional elements, often we have a worship group, some weeks an Organist, and some Sundays we have both. (Lasts about 1 & 1/4 hour).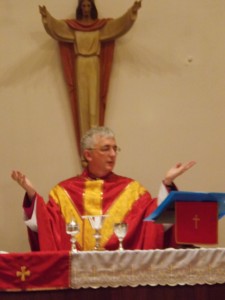 Other Sundays – 11am Eucharist – for 1 & 1/2 hour
People from all sorts of traditions have made their home at St Luke's and we value the unique style of worship that gives us.
We have 2 Children's Church groups that meet that cater for children from 3 years up, with a soft corner for under 3s.